MEMBERSHIP
for corporates
Corporate

Membership

A Corporate Membership provides access to services that enhance your organisational Inclusion and Diversity capabilities in Asian cultural diversity and overall market profile. It also allows you the flexibility to share our Program among your employees.
Julie provided the keynote at our D&I Summit. She was provocative, inspiring and generous in her storytelling. Julie's words and advice resonated for many of us at Uniting and have been catalytic for our cultural diversity network and goals.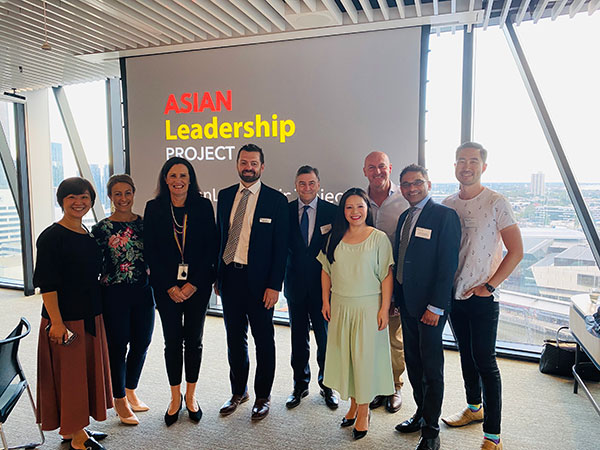 Corporate
value-add benefits
CorE
Program Inclusions
Each calendar year, corporate members uniquely access an outstanding professional development program virtually and across multiple locations.
The C-Suite Experience - sponsored by Clayton Utz

IN CONVERSATION EVENTS WITH CATHERINE FOX AM - SPONSORED BY ASHURST

eMERGING LEADERS CHAPTER SERIES - HOST PARTNER ATLASSIAN


New series (tba soon)

EDUCATIONAL MASTERCLASSES

Speed Mentoring

Special intersectionality events

End-of-year celebrations

Annual PROJECT Birthday celebrations
Corporate
Member EXTRAS
Member rates for:
National Conference tickets

Mentoring Program placements
Corporate
Pricing
Organisational Membership Fees
Please contact us for more information.
Contact Us
$5,000 AUD (plus GST)
Five(5) employees attend core program
$10,000 AUD (plus GST)
Unlimited attendance to core program
CORPORATE
MEMBERS
Current members
MEMBER
TESTMONIALS
Testimonials from some of our members
I had the pleasure of attending the Accents and Bias panel event hosted by the Asian Leadership Project in Sydney, and the experience was truly impressive.

The panel was meticulously curated, seamlessly weaving together diverse perspectives and insights. Each panellist brought authenticity to the forefront, sharing their experiences with a level of candour that was refreshing. What stood out even more was their remarkable generosity in imparting personal learnings and wisdom, creating a truly enriching atmosphere.

What impressed me further was the audience's level of engagement and curiosity. It's a rare occurrence to witness such active participation, especially in events of a similar format. This event successfully engaged everyone present, creating a noteworthy and memorable experience.

I highly recommend any future Asian Leadership Project event to Australian professionals from diverse cultural backgrounds. Beyond being a valuable learning experience, these events are a testament to Julie's commitment to fostering cultural intelligence. For organizations seeking to enhance their cultural understanding, attending an Asian Leadership Project event is an investment that promises not only knowledge but also a transformative and inclusive perspective.